Craft Cocktails. Live Music. Open Air.
Surfside Dining.
ADDRESS: 175 W Cliff Dr, Santa Cruz, CA 95060, USA

HOURS
Breakfast Daily | 7am-11am
Brunch: Daily | 11:30am - 2pm
Lounge: Daily | 11:30am - 10pm
Dinner: Daily | 5:00pm - 9:00pm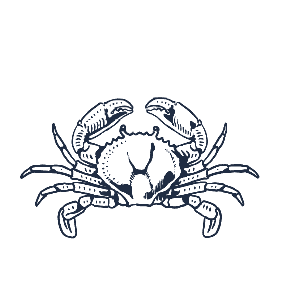 Santa Cruz, Through And Through
Our Ingredients
Jack loved Northern California for its beaches. We love it for its food, and for good reason too. Regional ingredients drive our menu: Our fresh-caught seafood meets the Monterey Bay Aquarium's Seafood Watch sustainability standards, and our seasonal produce is sourced from a number of area farmers. It sets us apart from other downtown Santa Cruz restaurants; why go global when local does just fine?

Complimentary self or valet parking with restaurant validation.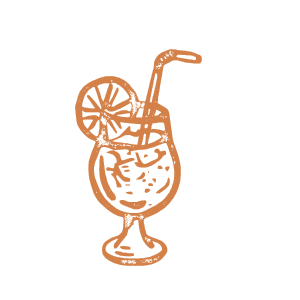 Après Surf
Signature Drinks
Santa Cruz sunsets, drink in hand — after hours spent in the lineup, there's no better way to relax. When it's time to hang your wetsuit up for the evening, make your way to Jack's; our collection of signature cocktails makes for a fitting toast to a successful day of surfing.

Breakfast
Good Start
Daily Smoothie | 8
fruit, Yogurt & Granola | 8
House baked granola, local honey, pistachio, pecan, walnuts, coconut
House-Baked Pastry | 14
Fruit, yogurt, granola
Steel Cut Oats 8
Local honey, berries
harvest vegetable omelet | 20
harvest vegetables, avocado, egg whites
beachwood smoked salmon* | 19
Country bread, whipped cream cheese, pickled onions, hot house tomatoes
Jack's Favorites
Daybreak Sandwich* | 18
2 eggs over medium, choice of ham, sausage or bacon, cheddar cheese on chef's seeded bun, hash browns
European-Style Quiche* | 18
Spinach & pecorino romano cheese or ham & gruyere cheese, hash browns or baby lettuce salad
Huevos Rancheros Tostada | GF 21
2 eggs over easy, black beans, mexican chorizo, guajillo salsa, tomatillo salsa, shaved cabbage, queso fresco, pico de gallo
Biscuts & chicken sausage gravy* | 19
2 eggs over easy, hash browns.
Cowell scramble* | GF 22
3 eggs scrambled, cheddar cheese, bacon, chicken-apple sausage, ham, roasted peppers, onions, hash browns
Dawn Patrol
Banana French Toast | 17
Dulce de leche, fresh fruit
Buttermilk Waffle | 17
Berries, maple syrup
Farmstead Ricotta & Lemon Pancakes | 17
Berries, maple syrup
Classic Breakfast* | 18
2 eggs any style, choice of bacon, chicken-apple sausage or ham, hash browns, choice of toast
Sunrise Breakfast Burrito | 20
Hash browns, spinach, portobello mushroom, egg whites, queso fresco, tomatillo salsa,
Meat & Cheese Omelet* | GF 21
Ham, chicken-apple sausage, bacon, cheddar and jack
Country-Style Bread & Avocado 21
Poached eggs, roasted pepper & onions, pea shoots, saba
Plant-Based Skillet | 20
Braised black beans, hot house tomato, hash browns, harvest vegetable, avocado
Benedicts | 26
Choice of dungeness crab, ham steak or harvest vegetables, citrus hollandaise, served over country bread, hash browns
Extras
Yogurt 6
Greek yogurt, served with local fruit
Breakfast Meats 6
Applewood smoked bacon, ham, steak, chicken and apple sausage
Smoothie 8
Chef's daily blends of seasonal fruits & vegetables - 16oz
Kids
Choice of entree below and drink
Scrambled Eggs 12
Choice of meat, hash brown
Short Stack Pancakes 12
Plain or chocolate chip
French Toast Sticks 12
With powder sugar
Fruit Cup 6
Seasonal fruit and banana
WARNING: Drinking distilled spirits, beer, coolers, wine and other alcoholic beverages may increase cancer risk, and, during pregnancy, can cause birth defects. For more information go to www.P65Warnings.ca.gov/alcohol
*Consuming raw or undercooked meats, poultry, shellfish or eggs may increase your risk of food borne illness
Brunch
Soup & Salad
Chopped Salad 16 | + Chicken 9 | + Prawns 14 | + Pacific Catch 18
Orchard fruit, preserved fig, walnuts, beets, citrus vinaigrette
Dream Inn Chowder Bowl | Cup 10 | Bowl 15
Bacon, potatoes, clams, shellfish velouté
Morning Harvest Vegetable Bisque | GF | Cup 7 | Bowl 10
Classic Caesar Salad* | 15
Roasted garlic, hothouse tomatoes, romano cheese, country bread, white anchovy dressing
Baby Lettuce Salad | GF | 13
Seasonal accompaniments, citrus & olive oil vinaigrette
ceviche tostada salad* | 21
Daily catch, cucumber, onions, tomato, cilantro, serrano pepper, avocado, leche de tigre
Brunch
Available 11:00am-2:00pm
European-Style Quiche 18
Spinach & pecorino romano cheese or ham & gruyere cheese, hash browns or baby lettuce 18
Huevos Rancheros Tostada | GF 21
Black beans, mexican chorizo, guajillo salsa, tomatillo salsa, shaved cabbage, queso fresco, pico de gallo
dungeness crabcake benedict* | 26
Citrus hollandaise, country bread, baby lettuce or hash browns
ham or vegetable benedict* | 26
Citrus hollandaise, country bread, baby lettuce or hash browns
Entree
Chicken Wings & Things* | 24
Point reyes blue cheese dip, chef's honey & vinegar bbq sauce, hand-cut fries, vegetable sticks
Avocado & Bread | 18
Pickled vegetables, saba, sea salt blend
pressed sandwich* | 20
Bread roll, pulled pork, ham steak, swiss cheese, pickles, whole grain mustard, mayo, fries or baby lettuce
quinoa & Falafel Wrap | 18 + Chicken 9 | + Prawns 14 | + Pacific Catch 18
Greens, fennel, cucumber, feta, riata, fries or baby greens
pacific ahi tune poke* | 23
Rice, ogo, sea lettuce, parsnip chips, olive oil & citrus ponzu
Jack's Lounge Burger | 19 | + Avocado, Bacon or Mushroom | 3
Chef's seeded bun, true monterey jack cheese, grilled onions, sc sauce, fries or baby lettuce
Crispy Chicken Sandwich* | 21
Cheddar cheese, hot house tomato, leaf lettuce, spicy mayo, pickles, chef's bun
Crispy Pacific Catch & Fries* | 23
Daikon cabbage slaw, tartar sauce
Pacific Catch Tacos* | 24
Cabbage, queso fresco, sriracha mayo, fries or baby lettuce
Pacific Catch* B.L.T | 24
Seafood Pasta* | 30
Artisanal pasta, sofrito, prawns, mussels, pacific catch
Ribeye & Fries* | 32
Baby lettuce, grain mustard hollandaise
Kids
Choice of entree below and drink
Grilled Cheese 12
Fries
Chicken Tenders 12
Fries
Cheeseburger 12
Fries
Fruit Cup 6
Seasonal fruit and banana
WARNING: Drinking distilled spirits, beer, coolers, wine and other alcoholic beverages may increase cancer risk, and, during pregnancy, can cause birth defects. For more information go to www.P65Warnings.ca.gov/alcohol
*Consuming raw or undercooked meats, poultry, shellfish or eggs may increase your risk of food borne illness
Dinner
Starters
Almond Crusted Mussels | 19
Country bread, roasted peppers & onions, saba
Flatbread | 19
Roasted garlic, snap peas, asparagus, burrata
Dungeness Crab Cakes* | 26
Remoulade sauce, daikon radish
Cured Meats & Cheese* | 22
Chef's choice of featured farmstead creamery, and artisanal charcuterie, grilled country, bread, grain mustard, jam, pickled vegetables
Grilled Octopus* | GF | 28
Celery root, carrots, ink & herb vinaigrette
Baked Queso | 14
Chef's choice artisanal cheese, preserved fruit & nuts, dulse chips, country bread
pork belly & flint corn gritz* | 23
Braised cabbage, bay laurel gastrique
Soups + Salads
Dream Inn Chowder* | Cup 10 | Bowl 15
Bacon, potatoes, clams, shellfish velouté
Morning Harvest Vegetable Bisque | GF | Cup 7 | Bowl 10
Caesar Salad* | 15
Roasted garlic, hot house tomatoes, romano cheese, country bread, white anchovy dressing. + Chicken 9 | + Prawns 14 | + Pacific Catch 18
Red Quinoa | 16
Walnuts, kale, beets, orchard fruit, tahini-yogurt.| + Chicken 9 | + Prawns 14 | + Pacific Catch 18
Baby Lettuce Salad | GF | 16
Seasonal accompaniments, citrus & olive oil vinaigrette. | + Chicken 9 | + Prawns 14 | + Pacific Catch 18
Ranch
Roasted Fogline Farms 1/2 Chicken | 38
8 row flint corn polenta, harvest vegetables, mushroom-bone jus
Game Selection* | 43
Chef's selection of accompaniments
Ribeye Steak GF | 53
Olive oil potatoes, harvest vegetables, cabernet jus, horseradish root
Short Rib of Beef | 45
Crispy butterball potatoes, braised greens, jus, horseradish crème fraiche
e
Bay
Prawns & Pasta* | 39
Prawn bisque, seasonal ravioli, pea shoots
Pacific "Gracie" Catch* | GF | 45
Gigante beans, braised fennel & turmeric stew, rainbow chard, crisp garlic chimichurri
Seared Scallop* | 48
Beluga lentil, braised peppers & onions, covington potato, far west fungi
Ahi Tuna Steak | 47
Jasmine rice, cabbage, kosho ponzu, sesame onion ring
Land
Harvest Pasta | 30 | + Chicken 9 | + Prawns 14 | + Pacific Catch 18
Artisan pasta, mushrooms, harvest vegetables, lemon & parmesan
Braised Chickpeas | 33 | + Chicken 9 | + Prawns 14 | + Pacific Catch 18
Flatbread, harvest vegetables, saffron rice
Dessert
Our IN-HOUSE Pastry Chef has new options every week
WARNING: Drinking distilled spirits, beer, coolers, wine and other alcoholic beverages may increase cancer risk, and, during pregnancy, can cause birth defects. For more information go to www.P65Warnings.ca.gov/alcohol
*Consuming raw or undercooked meats, poultry, shellfish or eggs may increase your risk of food borne illness
Lounge
Lounge
Kennebec Potato Chips 8
Charred onion dip, diablo sea salt
El Taco 9
Carnitas or fish, cabbage, pico de gallo, queso fresco, sriracha aioli
Baby Lettuce Salad 16 | + Chicken 9 | + Pacific Catch 18
Seasonal accompaniments, citrus & olive oil vinaigrette
Chicken Wings 18
Blue cheese dip, chef's honey & vinegar bbq sauce
Jack's Lounge Burger 19
Chef's seeded bun, true monterey jack cheese, grilled onion, sc sauce, fries or winter greens 19
Cured Meats & Cheese Board 22
Chef's choice of featured farmstead creamery & artisanal charcuterie, grilled country bread, grain mustard, jam, pickled vegetables
Two Crispy Chicken Sliders 14
Poppy seed bun, cabbage slaw, cheddar
"Hoom-uhs" 12
Leavened flat bread, spiced chickpeas
Ahi Tuna Poke 18
Citrus kosko ponzu, sea lettuce, ogo, radish, sriracha aioli
Bison Chili & Cheddar 16
House cut fries, sour cream, scallions
Kids Menu Available Upon Request