NOTICE FOR GUESTS
January 2, 2019 through mid-February - Aquarius Restaurant and Jack O'Neill Lounge will be closed for renovations and we are very excited to reopen as Jack O'Neill Restaurant & Lounge.

During this time, a daily breakfast buffet for purchase will be available in from 7am – 11am daily. All other outlets will not be affected.
THE BEST IN OCEANFRONT DINING

ALONG THE SANTA CRUZ COAST
If we had to choose just one word to describe our culinary point of view, we'd say inspired. Fresh seafood, produce from nearby organic farms, local wineries...it all comes together in menus that sparkle with flavor and originality. Whether you're dining with your toes (nearly) in the sand at Aquarius or heading to surfer-chic Jack O'Neill Lounge for a microbrew and a side of fish tacos, the settings and menu selections are nothing short of inspiring. And if you're too wiped to walk downstairs, we'll bring it all to you. Just say the word.
Dining Experiences
At Dream Inn Santa Cruz, we offer a variety of dining experiences. See below for our current happenings. [Note - times are subject to change]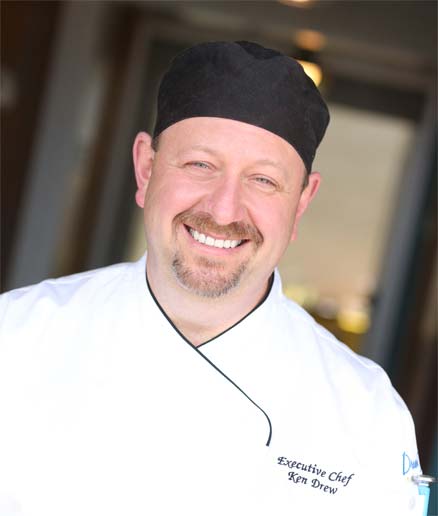 meet our executive chef,
ken drew
With nearly 32 years of experience, Chef Drew creates and serves dishes that showcase the bounty of California's Central Coast - from fresh seafood caught and harvested in the Monterey Bay to organic produce and sustainable meats from nearby farms and purveyors.
Learn More