Make Milestones Memorable
With A Dream-worthy Event
The only beachfront hotel in Santa Cruz, the Dream Inn offers flexible space with floor-to-ceiling windows ideal for all types of meetings, weddings and events. Close the drapes to minimize distractions or open them to take advantage of the ample natural light and spectacular ocean views.
Feel free to email us for more details on planning an event, or fill out the proposal form and we will get back to you.
Your health, well-being and safety are on our minds. Learn more about the steps that we are taking to ensure a safe and comfortable experience for all.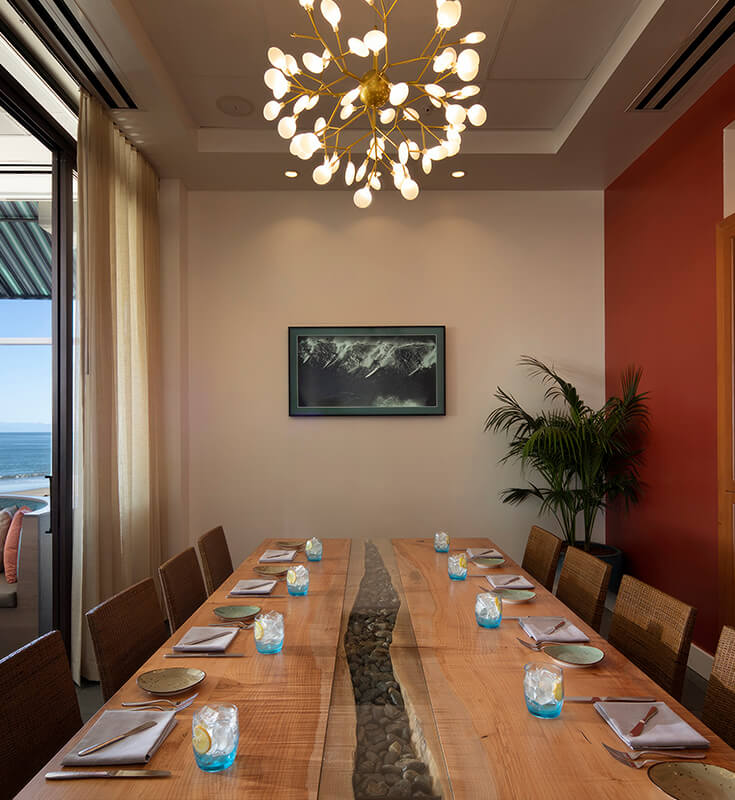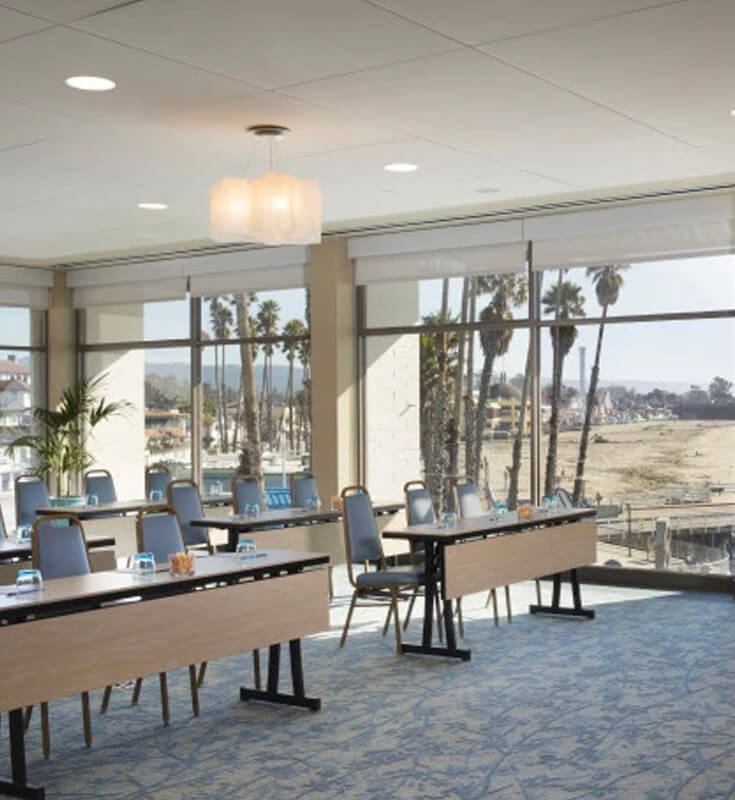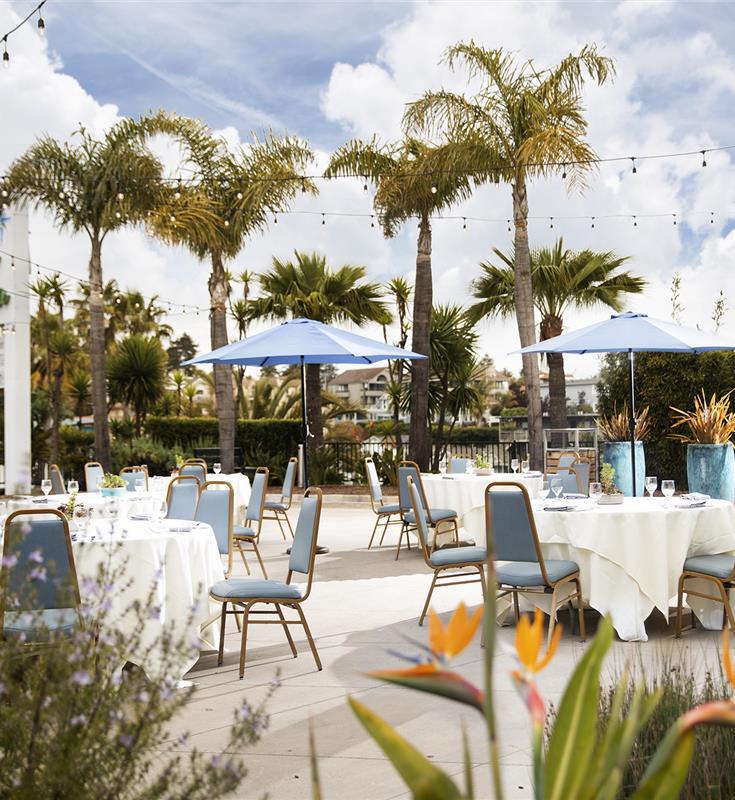 Event
Spaces
Spanning a combined 3,500 square feet, the Dream Ballroom offers floor to ceiling windows with spectacular views of the Santa Cruz Wharf, West Cliff Drive and Monterey Bay. Our ballroom can hold up to 200 guests (75 in a social-distanced setting) and allows amplified music until 11pm. Work with experienced coordinators to plan the perfect day. Treat your guests to ocean views while enjoying local and sustainable chef-inspired cuisine served by our dedicated catering team. Set up a site tour to learn more information.
Explore Request
Proposal
Whether you're planning a family reunion, bridal shower, anniversary dinner or cocktail hour, Dream Inn is the perfect place for all the mini or milestone celebrations along the way. To book a meeting, social event or wedding reception, just complete our quick form and hit "submit." It's that easy!
Contact Us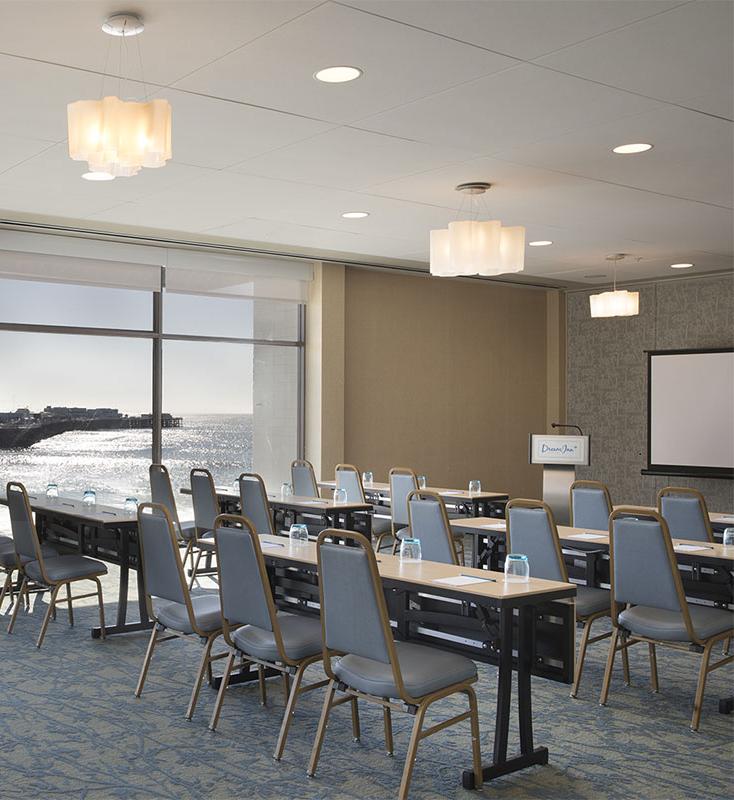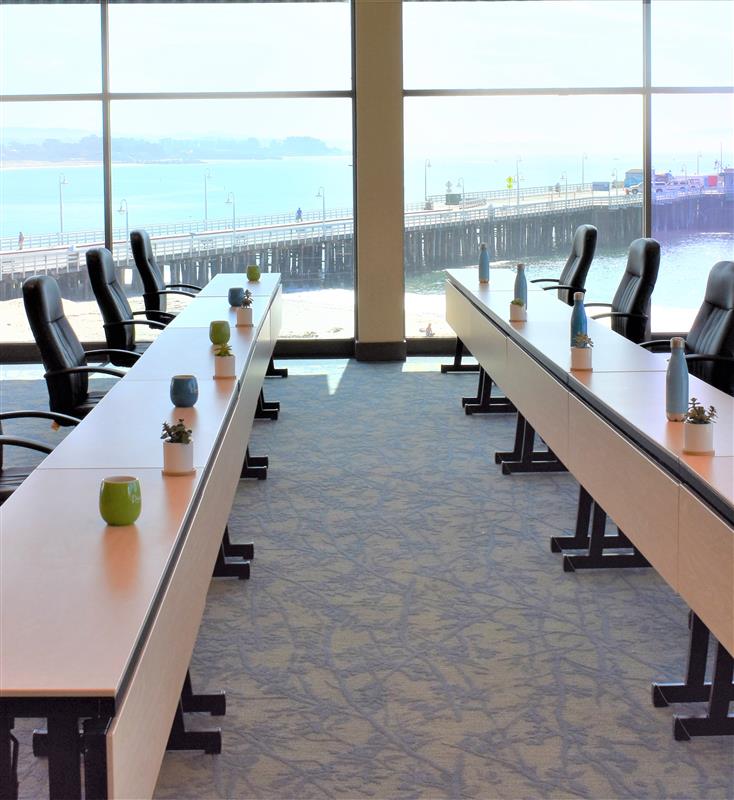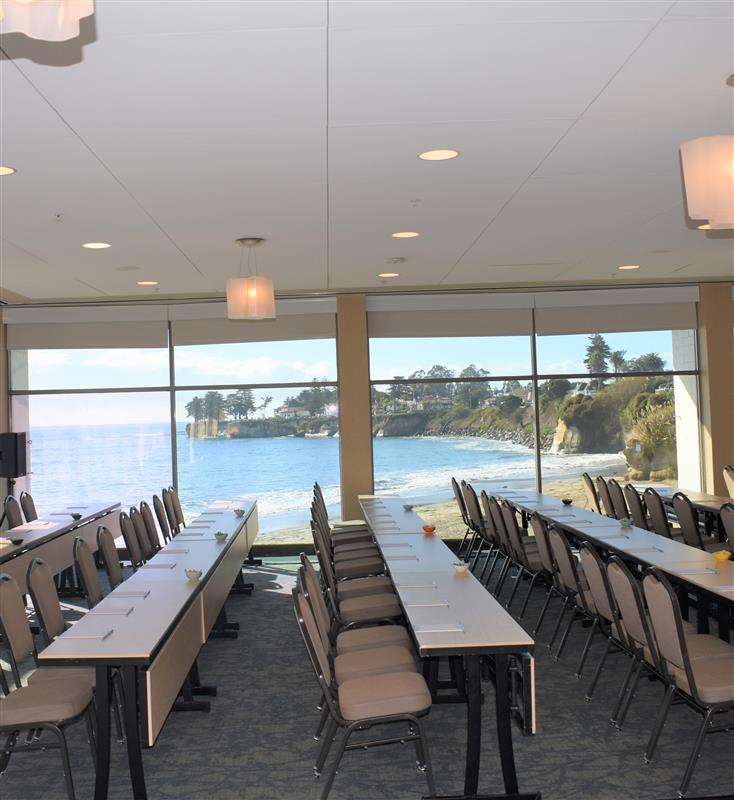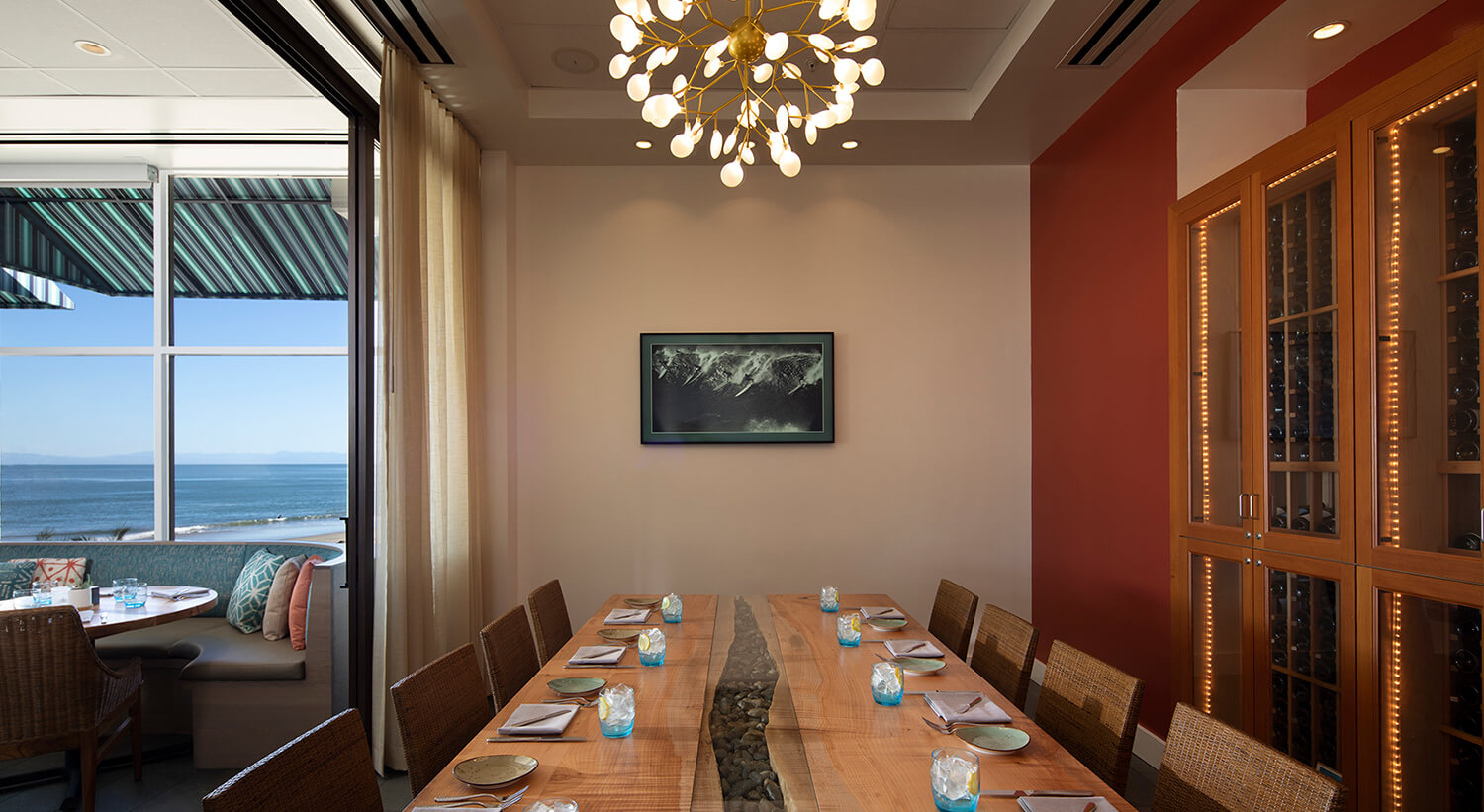 Why Dream Inn?
Signature Experiences
Relax and revive on the serene coast of Santa Cruz while offering your attendees the perfect balance of work and play throughout their visit. Discover nature's beauty with a scenic walk up West Cliff Drive, while watching world-class surfing. Adventure through the Redwoods in Henry Cowell State Park or explore the ocean aboard the O'Neill Catamaran. Boardwalk, strolls, surfing, Brew Cruz, zip lining, wine tasting and farm-to-table dining all at our front door. Or just relax in one of our Ocean View guest rooms.
Excellent Value
We won't interrupt your stay with added fees and unnecessary expenses. We provide an excellent value with complimentary Wi-Fi, beach cruisers, in-room coffee and tea and Sunday morning yoga (May – October).
Location
In just under an hour drive from Silicon Valley, there's a coastal world where meetings and events take their cue from the Monterey coastline and redwood mountains. In this unmatched setting, walking distance to everything Santa Cruz has to offer, attendees will enjoy a multitude of activities and local connections.
Our Commitment to Cleanliness
Your health, well-being and safety are on our minds. I hope you and your loved ones are well supported and even encouraged during this unprecedented time in our world.
Unbeatable Space
Tap into your creative roots and leave feeling inspired with our natural light-filled multi-functional event spaces, complete with panoramic ocean views and dedicated service. Spanning a combined 3,500 square feet, the Dream Inn features three flexible event spaces in one easily accessible location with executive-level views. Taking their names from our seaside setting, the Beach View, Surf View and Sand rooms all share a spacious pre-function space and offer high-speed Wi-Fi, state-of-the-art A/V equipment and personable, professional banquet service.